Trait Platforms
Our major productivity trait platforms are: Weeds, Disease, Pests/Nematodes, Nutrient Use Efficiency and Agronomy.
These platforms address the major areas that cause the majority of crop loss events and directly impact the sustainability of farming.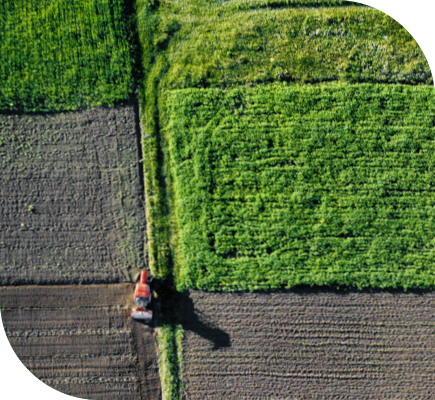 Our trait platforms address the critical pathways associated with making farming more sustainable and reducing the carbon footprint of farming. This is because Productivity Traits lower crop inputs such as chemicals, fuel and manpower associated with the production of our crops. They are non-chemical solutions that make farming more efficient, profitable and sustainable. As opposed to crop protection chemicals, the goal of Productivity Traits is to enable the crop to withstand specific environmental conditions with less or no chemicals. In essence, Crop Protection Traits let farmers do more for less with the same or higher yields.
Precision gene editing technologies are the face and the promise of scale solutions to address the most intractable environmental problems in crop farming. Each of our products is focused on addressing these problems.
Our Initial Trait Platforms
Our initial trait products are expected to be in Canola, Rice and Soybean.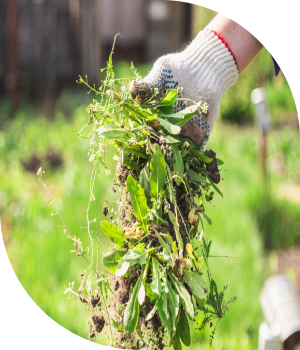 Weeds
Managing or controlling weeds at scale is one of the great challenges for broad acre crops. Developing crops that were resistant to the major herbicides was one of the great innovations of GMO technologies. It enabled farmers to control weeds more efficiently with fewer chemicals. As a result, in countries that allow GMO traits, virtually all herbicides are sold in weed control systems that pair herbicide resistant seeds with the relevant herbicide chemistry.
The approval of gene editing technologies will open up one of the biggest opportunities in agriculture: a new generation of Productivity Traits associated with herbicide tolerant that will be able address:
The large number of countries that have not had the benefit of the GMO traits for herbicide tolerance
The large number of crops that have not had the benefit of the GMO traits for herbicide tolerance
Herbicide tolerance traits for the new generation of herbicides
The impact of these new herbicide tolerance traits is expected to mirror the dramatic impact GMO productivity traits for herbicide tolerance had on farming.
Herbicide tolerance traits for weed control represent an important trait platform for Cibus. Our goal is a whole new generation of herbicide traits across the major crop platforms: Soybean, Canola, Rice, Wheat and Corn. Our initial focus is soybean, canola and rice. Currently we are working with three different herbicides. We have had successful greenhouse and field trials with two of the herbicides in rice. In 2023 we are expecting to make our first herbicide trait transfers in Rice in 2023. We expect initial commercialization in 2025.