RTDS

Beyond Plants

RTDS is applicable across virtually all biologic systems including human. It is broadly applicable in all microorganisms, including yeast, bacteria, and fungi. We have successfully developed a proprietary yeast-based platform and are working closely with preferred partners to develop key specialty ingredients across several industries.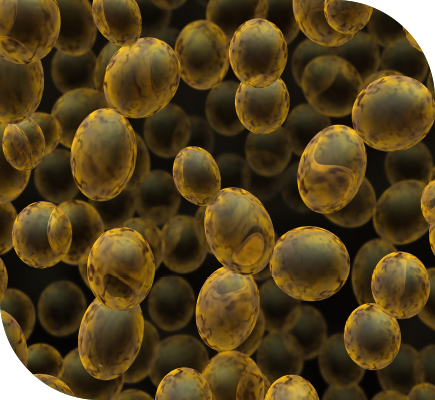 Nucelis is our subsidiary focused on microbial platforms. It is an important business for us. We believe that there is tremendous value in the application of RTDS in many high value sectors including agricultural biologicals, active pharmaceutical ingredients, and animal health.
ASAP
In Nucelis, we have developed a powerful RTDS specialty ingredient development platform called: Accelerated Strain Advancement Platform™ (ASAP™).
ASAP combines:
the precision of the Cibus suite of gene-editing technologies, the

Rapid Trait Development System

® (

RTDS

®) with
our advanced fermentation and pilot scale facilities and experience, and
our proprietary downstream and purification processes.
We believe ASAP positions us as leaders in the efficient development and delivery of high-value, performance-focused, GMO-free specialty ingredients for our partners in the pharmaceutical, personal care, and flavor and fragrance markets, and for future applications in agricultural biologicals, nutrition, human health and animal health.

Learn More