MEDIA INQUIRIES | (619) 849-6009 |
Cibus' Director of Technology Wins San Diego Business Journal Women Who Mean Business Award 2016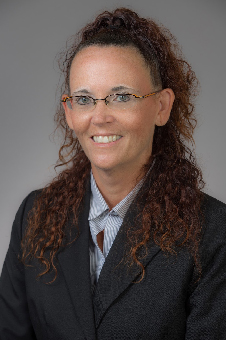 San Diego (November 9, 2016) — Honoring exceptional women in San Diego, the San Diego Business Journal recently recognized Cibus' Director of Technology, Noel Sauer, as one of San Diego's Women Who Mean Business. This longstanding awards program celebrates its 23rd year in recognizing women who have made a difference in San Diego's business, cultural and civic scene.
As the Director of Technology at Cibus, a leader in non-GMO plant breeding, Noel is at the forefront of an industry that is likely to change the way we eat forever. Noel is responsible for leading a team of innovative scientists in the advancement of a suite of cutting-edge non-GMO precision genome editing technologies to develop commercially relevant traits in a variety of crop plants. She is also responsible for helping develop an herbicide tolerance trait in flax using the Rapid Trait Development System™ (RTDS®), Cibus' proprietary technology for plant breeding. RTDS cannot produce anything that would not be possible in nature, given enough time.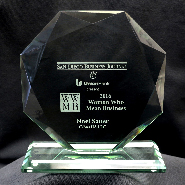 "Noel's leadership is indispensable at Cibus as we spearhead the pivot to non-GMO plant breeding," said Cibus CEO Peter Beetham. "Feeding a growing world population has brought focus to an incredibly important issue – our food supply. She has inspired those around her to take notice of a time-sensitive issue, and has consequently empowered hundreds of people to do their part in sustaining our food supply for the future."
This past summer, Noel was a panelist at the World Science Festival in New York to participate in the session "Splicing and Dicing DNA: Genome Engineering and the CRISPR Revolution." She also spoke at the Plant Genome Stability and Change conference in Japan.