MEDIA INQUIRIES | (619) 849-6009 |
For Immediate Release
Bradley Castanho Joins Cibus As Senior Vp Of Commercial And Business Development
San Diego (September 14, 2016) — Cibus, a pioneer in non-transgenic advanced breeding techniques, has appointed Bradley Castanho Senior Vice President of Commercial and Business Development. Dr. Castanho holds a Bachelor of Science in Biological Sciences and a PhD in Plant Pathology and is an experienced and accomplished executive in the plant and life sciences industries. At Cibus, Dr. Castanho will oversee the commercialization of gene-edited crops using the company's advanced non-transgenic breeding technology Rapid Trait Development System™ (RTDS®), leading the growth of the company's business across multiple platforms including canola, rice, flax and potato.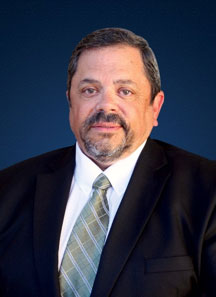 Cibus has already successfully developed canola that is tolerant to the herbicide Sulfonylurea (SU). Twenty thousand acres of SU Canola™ are currently being harvested in the American Midwest, and the new trait has been approved for introduction into the Canadian market for the 2017 planting season.
"We are extremely pleased to welcome Brad to our team to help lead Cibus' worldwide expansion," said Peter Beetham, President and Chief Executive Officer. "Brad's comprehensive scientific background, coupled with his proficiencies in launching new agricultural products, will help fuel Cibus' growth with multiple traits and markets to further improve crop genetic diversity. With the planned launches of 10 crops with novel traits over the next decade, Dr. Castanho will play a vital role in Cibus' overall market impact. He will lead commercialization activities in all areas to increase revenue streams; work closely with the executive team and the Board of Directors on the development of Cibus' plant sciences' intellectual property strategies; and regularly interact with investors, seed companies and other external stakeholders to keep them apprised of corporate developments."
"In my almost 40 years of technology development, I've never seen anything as impressive as Cibus' RTDS," Dr. Castanho said of his decision to join the firm. He added: "This team has effectively recreated nature's diversity in a way that's environmentally friendly and stable. The Cibus technology is a game changer, and I'm proud to be a part of a new chapter in biotechnology."
"Cibus has a robust pipeline with many industry-changing traits that are poised to come to market in the near future," said Cibus Chairman Rory Riggs. "We are on track for regular releases of new products that will markedly increase crop productivity and help to feed the world's growing population."
"Brad's industry-leading experience and background in both biological sciences and the commercialization of new products are guaranteed to have a significant impact in the company's growth and the agricultural community at-large," Riggs continued.
In addition to his extensive technological and business development expertise in commercializing new chemical, biotechnology and biological products within the plant and life science industries, Dr. Castanho has a solid track record leading sales, marketing, commercial development, commercial licensing, and research efforts for a wide range of applications throughout the United States, Europe and Asia.
His experience includes almost a decade as Assistant Vice Chancellor for Research at Washington University in St. Louis; as well as six years as Executive Director of Washington University's Office of Technology Management (OTM). More recently, he has been Vice President of Strategic Initiatives at Cortex, the Midwest's premier innovation hub of bioscience and technology research, development and commercialization.
Moving forward, Dr. Castanho will be based in Cibus' San Diego headquarters. His appointment at Cibus follows other senior executive hires and promotions at the company this year.
RTDS covers many significant technological breakthroughs in several areas developed by Cibus over the last decade, including: key aspects of cell biology; precision gene editing; advanced molecular screening; advanced breeding; and crop development technologies. These technological breakthroughs produce precise and predictable results with beneficial traits that are indistinguishable from those developed through traditional plant breeding, but with faster results.
**Headshot available upon request**
About Cibus
Cibus (www.cibus.com) is a leading precision gene editing company with a unique, patented technology for naturally modifying cell functions. With over 300 patents and patent applications, Cibus is a technology leader in the silent revolution in the development of non-transgenic traits. Its non-transgenic technology enables it access to global multibillion-dollar markets in agriculture, specialty chemicals, and human health. Utilizing its patented RTDS® (Rapid Trait Development System™) technology, Cibus offers a disruptive alternative to transgenic approaches. To date, international regulatory authorities have deemed traits from Cibus' RTDS® technology to be indistinguishable from mutagenesis associated with normal breeding and thus have determined that these traits will be globally acceptable. Cibus has a worldwide presence, with subsidiaries in both Europe and North America, including Nucelis, its bio-industrials division, and a state of the art research and development center in San Diego, California. Cibus' core purpose is to lead the transition to sustainable non-transgenic agricultural and industrial products and improved human health by harvesting nature's natural diversity.